Lean Six Sigma
Lean Six Sigma is a process improvement methodology that can be used to improve processes and quality across the spectrum of services we provide to deliver healthcare. Lean Six Sigma employs a collaborative approach using a variety of tools and techniques to empirically assess a problem and create process improvements to reduce waste in our systems and processes. In 2012 Manitoba health invested in five years of Lean Six Sigma training for staff, in addition to many site and regional programs, which improved operations and processes across the province and facilitated Quality Improvements that improved patient experiences, efficiency and released time for clinicians to spend with patients. Shared Health is leading a provincial approach to offer Lean Six Sigma training from an introduction to tools and concepts to entry-level facilitation skills. These skills are intended to foster a culture of continuous improvement and development of a learning health system.
DMAIC
Define
Measure
Analyze/Improve
Control
Introduction to Lean Six Sigma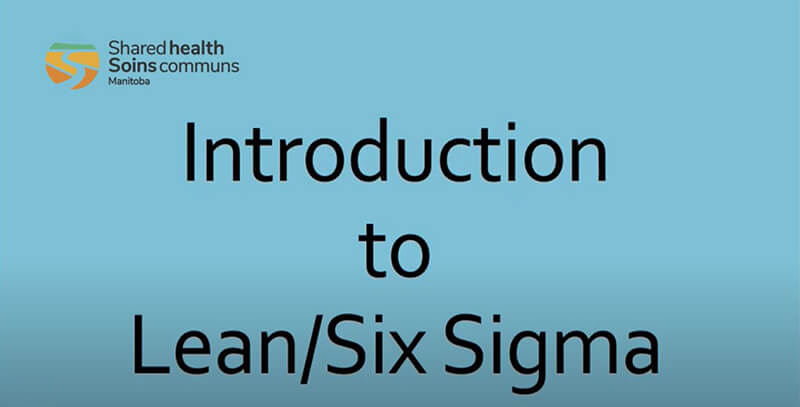 If you have questions contact SHQualityImprovement@sharedhealthmb.ca.
If you are interested in Yellow Belt training contact your Quality Patient Safety & Accreditation lead at your Service Delivery organization.