Primary Care Provider Portal

Primary Care is the foundation and entry point of the health care system. General research themes show that reliable and accessible Primary care services lead to:
less need for hospital and emergency department visits
safer care
more satisfied patients
lower health care costs
health system sustainability
Manitoba is working towards an Integrated Primary Care System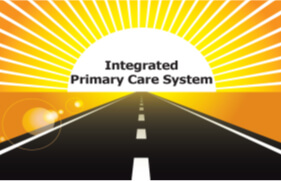 Primary care in Manitoba is representative of primary care in many other jurisdictions, a complex eco-system where there are many individual businesses, standards, processes, governance and funding structures. However, Manitoba has an advantage in that it has multiple models that if working in a more integrated manner, and working towards a common set of standards, could offer the reliable and accessible care required to make the health care system more effective. This challenge and opportunity are the drivers for the current policy direction in Manitoba.
Primary care has a substantial opportunity to help shift the demand from more expensive acute care. It can do this by offering care sooner, and better, and by helping prevent or reduce costlier health complications. Primary care as the entry point, can also help bring together other community resources such as public health, mental health, home care, etc., and better wrap its services around patients and their families. By joining forces with these other community service entities, patients receive more continuous and comprehensive care, and help them stay in the community longer and do not get lost when care is transitioned. By having these networks of providers (regardless of the funding and governance structure) working together, towards a common set of standards, you can offer the population a wider set of services in a more reliable and accessible manner.