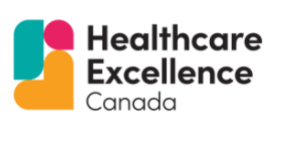 Safe-to-say: Learning from patient safety incidents to create safer care for everyone involved
Host: Jennifer Zelmer, President and CEO, Healthcare Excellence Canada
Panelists:
Ward Flemons, Author (Fatal Solution: How a Healthcare System Used Tragedy to Transform Itself and Redefine Just Culture); Professor, Department of Medicine at the University of Calgary School of Medicine; Head of Respiratory Medicine for the University and Alberta Health Services; Respirologist and Sleep Specialist, Foothills Medical Centre
Deborah Prowse, Member, Patients for Patient Safety Canada
Wendy Nicklin, Co-Chair, Healing After Harm Working Group of Patients for Patient Safety Canada
When avoidable harm occurs in healthcare there's a risk that individuals will be blamed and shamed, resulting in a culture of fear that discourages a safe-to-say environment. But what does it really take to shift to a safe-to-say culture that leverages a systems-thinking perspective to understand what went wrong and why, rather than blaming individuals? It's about increased transparency and reporting and learning together to build and maintain a healthier work environment while healing after harm. Join the conversation to hear the experiences of patients, loved ones and providers, better understand the factors that contribute to patient safety incidents, and discuss what's needed to create better, safer care for everyone involved.