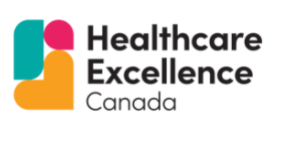 Now is the Time to Press Play on Safety Conversations
This Canadian Patient Safety Week, join the panel discussion "Now is the Time to Press Play on Safety Conversations" on Oct 25, 2022.  This virtual event will introduce an expanded view of safety and guide you to embed this view in your care and your conversations about safety. Learn what safety conversations are, how to have them and their value.  Hear from a healthcare leader, provider and essential care partner about how they approached these conversations and enhanced patient safety culture. Get the inside scoop on HEC's latest opportunity – the Safety Conversations Action Series – that can help you and your team make the most of your safety conversations.
Everyone wants and deserves safe care. Yet the ongoing COVID-19 pandemic has intensified challenges providing safe care and exacerbated health human resource gaps.  With health systems across the country under strain unintended harm is rising. Now more than ever, we need to focus on safety for everyone.  Safety conversations are an important step in building a proactive patient safety culture.  They're a respectful discussion about safety between two or more people involved in organizing, delivering, seeking, and/or receiving care, including healthcare workers, patients/residents/clients, and essential care partners. When healthcare workers, patients/residents/clients and essential care partners prioritize talking about safety and acting on the insights, outcomes and experiences improve for everyone.
Panelists
Dr. Vivian Ewa, Section Chief – Seniors Care and Clinical Associate Professor, Department of Family Medicine, University of Calgary. Medical Director, Facility Living, Alberta Health Services.
Adelle Kopp, Caregiver Partner, Saskatchewan Health Authority
Dr. Glenn McRae, Executive Director, Quality and Patient Safety, Interior Health (British Columbia)