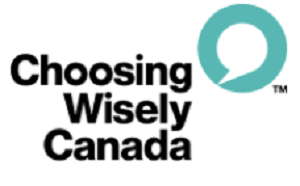 Lung Health Foundation: Spirometry Testing for Diagnosing Asthma and COPD in Primary Care – The Why and the How
Asthma and COPD are among the most common chronic diseases in Canada. In fact, almost 4 million Canadians have a label of asthma, and over 2 million have a label of COPD. People who are diagnosed with asthma or COPD are usually prescribed inhalers (also known as puffers), but rarely recommended pulmonary function testing to confirm the diagnosis.
Let's Clear the Air campaign aims to encourage thoughtful conversations between clinicians and patients who have received a diagnosis of asthma or COPD so that we can avoid unnecessary treatment and misdiagnosis that can occur without a proper breathing test.
To help get these conversations started, the Lung Health Foundation is hosting three, free, educational webinars to establish the case for and the importance of spirometry testing.  Primary care providers, we invite you to come and explore more about the why and the how of spirometry testing for the diagnosis of asthma and COPD in primary care.
Speakers: 
Dr. Rashaad Hansia, Family Physician and Medical Director at the Meadow Primary Health Care Centre
Dr. Christopher Davis, Respirologist, Kingston Health Sciences Center
For registration information click here.