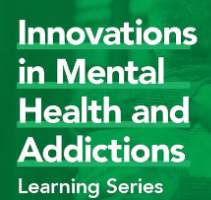 Innovations in Mental Health and Addictions Learning Series – Community-Emergency Department Violence Intervention Program
On Nov. 24 from 1 p.m. to 2 p.m., the Community-Emergency Violence Intervention Program will be in the spotlight.
The CEDVIP project provides a 24/7 response to Health Sciences Centre Emergency Departments to offer support to youth (ages 14-29) who have presented with an injury caused by violence. Youth are offered trauma-informed, flexible follow up support in community to assist with reduction of their risk and support stability to prevent repeat injury.
To register for the session please click here.