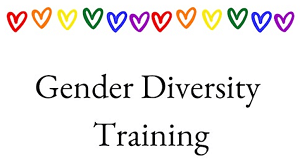 Gender Diversity Training
St. Amant, is excited to share the collaboration between Corporate Education and the Diversity and Inclusion Committee. They are hosting a Gender Diversity Training, facilitated by Jackie Swirsky.
Session Summary:
Johnny plays My Little Pony and his favourite colour is pink. Daisy loves building rockets when dressed like Spiderman. Manager Mike now goes by the name Michelle and uses female pronouns. Is this okay? How do you talk to Johnny, Daisy, Michelle, supervisors, staff etc about this? What is the correct terminology and how can you be mindful about gender diversity in the workplace?
There are lots of questions and this presentation will provide you with the answers. Using books, videos, small group discussions and personal experience, Jackie will teach you the 'language of acceptance' she uses regarding gender. You will gain a deeper understanding about gender identity and learn strategies to create safe and affirming environments for gender diverse people. Your confidence as a co-worker/ally will increase as you 'fill your rainbow toolbox'.
Learning Objectives:
Develop a greater understanding of gender identity and learn ways to be mindful of gender diversity in the workplace
Explore common myths, gender biases, privilege, intersectionality and their impact
Learn how to create a safe, affirming and welcoming space for LGBT2SQ+
Increase ones confidence as an ally as you 'fill your rainbow toolbox'
Cost $20.00
For registration information click here.