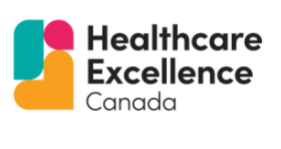 Better home care for older adults and caregivers
Host: Tanya McDonald, Director, Strategic Initiatives and Engagement, HEC
Panelists:


Janice Keefe, Full Professor and Chair of the Department of Family Studies and Gerontology, Mount Saint Vincent University
James Janeiro, Director, Policy and Government Relations, CCCE
Paul Holyoke, VP, Research & Innovation, SE Health
Jane Vock, social worker and Caregiver Program Manager, SE Health
There's an increasing need for home care services across Canada. Most older adults in Canada want to age at home for as long as possible, and 1 in 9 long-term care residents potentially could have been cared for at home – if they'd had the proper supports.
To provide excellent care, including home care, we need to ensure that those providing vital support for older adults receiving home care are adequately supported. This includes home care providers and essential care partners (also known as caregivers). By focusing on provider and caregiver needs, home care can improve for all involved.
Join us to explore the emerging research and work on how we can support providers, caregivers and clients, including some of the latest tools and resources.