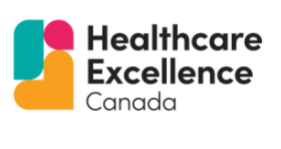 What can be done about hospital harm and patient safety in Canada?
While most people cared for in Canada receive safe care, unintended harm does happen. Hospital harm has been increasing and has only gotten worse since the pandemic started. This is not unique to Canada but is a global issue. A recent 2023 US study by David W. Bates, MD, and colleagues examined harm across 11 Massachusetts hospitals in 2018. They found that 23.6 percent of hospital admissions had at least one adverse event, with 9 percent of admissions including an event that was serious, life-threatening or fatal.
Join this discussion to hear more about the significance of these hospital harm findings, and perspectives from Canada on what can be done to turn this trend around.  Together we can raise awareness and support from everyone involved in healthcare, with tangible approaches for taking a proactive and holistic approach to patient safety, ensuring that every patient receives safe and effective care.
Host : Jennifer Zelmer, President and CEO, Healthcare Excellence Canada.
Panelists :
David Bates – Chief, Brigham & Women's Hospital, Professor of Medicine, Harvard Medical School, Professor of Health Policy and Management, Harvard T.H. Chan School of Public Health, Medical Director of Clinical and Quality Analysis, Information Systems, Mass General Brigham.
Ross Baker – Emeritus Professor, Institute of Health Policy, Management and Evaluation, University of Toronto.
Doug Cochrane – 

Emeritus Professor of Surgery University of British Columbia, 

Past Chair of the BC Patient Safety & Quality Council

Donna Davis – Patient Partner, Patients for Patient Safety Canada.
For registration information click here.