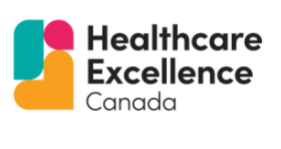 Session 1: Understanding Trauma-Informed Practice & Engagement
Join Healthcare Excellence Canada to explore the principles of trauma-informed practice and engagement. These approaches provide a basis for promoting more equitable and inclusive engagement with a broad diversity of people in the health system. Featuring speakers with lived experience of receiving, providing and leading care, this virtual learning event will focus on:
How structures of inequity, privilege and oppression amplify and re-create trauma by prioritizing the needs of specific groups (i.e. white, able-bodied, cis-gender, non-Indigenous)
Intergenerational and historical trauma and its effects in the context of engaging with those with lived experience of the health system
The role of the healthcare system in inducing or perpetuating trauma among those who have past experiences of trauma
Participants will delve into practical approaches for creating safe and inclusive spaces to engage patients, caregivers, and communities using trauma-informed principles, as well as by partnering with those with lived/living experience at the individual, organizational and system levels.