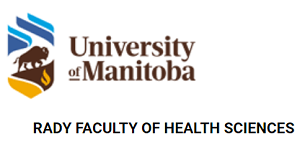 Pride 2021 Town Hall: Creating Positive Change in Health Care – A 2SLGBTQIA+ Perspective
Presented by the Office of Equity, Diversity and Inclusion.
Moderator: Ellie Caslake (she/her), EDI project developer, Department of Equity, Diversity and Inclusion – Transgender woman, parent, grand-parent, romantic partner, educator & activist, story teller, performance artist, writer and filmmaker.
Panel guests:
Uzoma Asagwara (they/them) – registered psychiatric nurse, Black, Queer, gender non-conforming MLA (Union Station)
Gilles Beaudry (he/him) – family therapist, Gay man in a beautiful and wonderful loving relationship with a very special male partner.
Dene Guillas (he/him) – Indigiqueer, Transgender man.
Chantal Ramraj (she/her and they/them) – Non-binary Queer woman and teacher.
Terry Sykes (he/him) – after many years of struggling, came to terms with his sexuality in later life.
There are few options for inclusive, safe and respectful access to health care practitioners who are trained, aware and supportive of 2SLGBTQIA+ needs. Limited or non-existent access to specialized medical procedures including surgeries and hormone therapy, family planning and sexual health for Queer individuals. Additionally, cutbacks of government funding for therapy and treatment centres, long wait times and costly travel requirements, prohibitive costs of private therapy, and inappropriate questions and comments from health care practitioners all contribute to 2SLGBTQIA+ people avoiding or neglecting needed health care.
 "We need a system that works for us. We need to focus our efforts to help build a health care system that is more aware of where our community stands. How can we achieve that in a system that cannot look after straight people?" – Gilles Beaudry
Presented via Zoom: https://bit.ly/3Dq4k3q
Meeting ID: 882 0028 6104 | Passcode: 374411
Click here for more details.
Free event