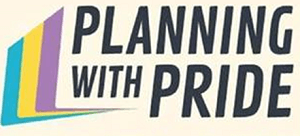 Planning With Pride
Join the Rainbow Resource Centre November 1 – 3, 2022, for a three-day national virtual event that celebrates all aspects of the 2SLGBTQ+ older adult experience.
Planning With Pride convenes the leading research and latest resources to make them available to the audiences that need them most: 2SLGBTQ+ older adults, caregivers, community resource centres, frontline healthcare staff, and policymakers.
GET YOUR TICKET NOW – $100 – https://pheedloop.com/register/planningwithpride/attendee/?
LEARN MORE ABOUT SPEAKERS AND SESSIONS HERE – https://pheedloop.com/planningwithpride/site/home/