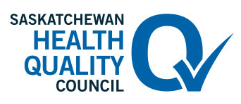 Personal Ethics and Creating Ethical Space (QI Power Hour)
Guest speaker
Willie J. Ermine (M.Ed) is an emeritus professor at the First Nations University of Canada. Willie is from the Sturgeon Lake First Nation in north-central Saskatchewan, where he lives with his family and now works as the traditional health coordinator, including looking after the Cree medicine pharmacy of their nation. During his academic career, Willie has lectured in the areas of education, humanities, Indigenous studies, philosophy and Indigenous research methods. He has published numerous academic articles and contributed reports to the Tri-Council Panel on Research Ethics. He has presented at various venues nationally and internationally and various national knowledge symposiums on the topics of education, research and in particular the nature of Indigenous thought. Willie has worked extensively with Elders learning to promote ethical practices and cultural understanding across nations. For this reason, Willie has a particular interest in the conceptual development of the 'ethical space' – a theoretical space between cultures, knowledge systems and world views.
Session description
Dr. Ermine will discuss the value of working within personal ethics and how to transform our encounters with the world into meaningful and lasting relationships. This presentation focuses on getting to know our own human capacities and how the unseen and unknown of our beings are influential and can determine our competency in the things we do.
For Registration information click here.