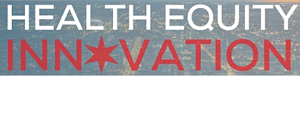 Health Equity Innovation Accelerator: Startup Showcase
For eight weeks, ten entrepreneurs are participating in MATTER and YWCA Metropolitan Chicago's inaugural Health Equity Innovation business accelerator. Throughout the interactive curriculum, the cohort is attending exclusive workshops, meeting with some of Chicago's foremost health equity leaders and receiving one-on-one mentorship to validate their business concepts and build roadmaps to bring their solutions to market.
On November 4, come meet the cohort, learn about their health equity solution and join us in celebrating their graduation from the accelerator. Each startup will have 5 minutes to pitch their solution, and immediately following they will receive feedback and questions from a panel of experts from Inflect Health, Blue Door Neighborhood Center and The Golden Baton Group.
Agenda:
2:00-2:10pm CT | Opening remarks from MATTER CEO Steven Collens and YWCA Metropolitan Chicago Chief Economic Inclusion Officer and General Counsel Robert Johnson
2:10-2:55pm CT | Pitch presentations
2:55-3:05pm CT | Break
3:05-3:55pm CT | Pitch presentations
3:55-4:00pm CT | Closing remarks
For registration information click here.
Free event.