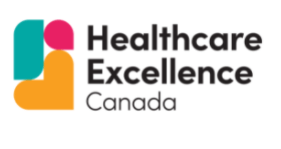 Family Presence Policies – The latest evidence and policy guidance
This huddle will provide an overview of updated policy guidance and evidence for implementing family presence policies in health and care settings, including during the pandemic.
During 2020, policy guidance regarding family presence policies was co-developed with range of people with expertise and COVID-19 related experience, including providers, administrators, patients, families and caregivers. Using the latest evidence about the impact of restrictive policies on patient outcomes, this policy guidance has been updated to reflect the context of the COVID-19 pandemic. This session is particularly relevant for healthcare decision makers and those implementing policy that impacts on essential care partners' access to loved ones in any health and care setting.
Speakers:
Carol Fancott, Director, Patient Engagement and Partnerships, Healthcare Excellence Canada
Shoshana Hahn-Goldberg Senior Program Lead ​Representing Healthcare Excellence Canada​ Patient Engagement and Partnerships
Click here for registration information.
45 min huddle.
Free event.