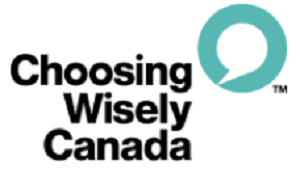 Choosing Wisely Talks: Choosing Wisely and Climate Action
The health care sector is responsible for nearly 5% of global greenhouse gas emissions. As every unnecessary test, treatment, and procedure produces CO2 emissions or material waste, reducing overuse is an opportunity to make a positive contribution towards the health of our patients and the planet.
Join Choosing Wisely Talks to discuss the environmental co-benefits of doing Choosing Wisely. Speakers will share real-world examples of how tackling waste and harm can have broader societal benefits.
Speakers:
Dr. Karina Spoyalo, General Surgery Resident, University of British Columbia
Dr. Mathilde Gaudreau Simard, General Internist, The Ottawa Hospital
For registration information click here.