About this initiative – French version

Difference en français is designed to overcome barriers that may prevent French speakers from using the French language in their care protocol. It isn't about becoming 100 per cent bilingual. It's about feeling more confident and encouraged to communicate with patients in French, regardless of your role and level of proficiency.
Why the initiative is needed
It's clear the barriers to providing bilingual services aren't all administrative or operational. There are some important personal and emotional considerations that can't be resolved by simply creating new workplace rules.
Among those obstacles is what experts call "linguistic insecurity" – that sense of unease, discomfort or anxiety we may feel when trying to use a language.
As we developed difference en français, we noted many causes of linguistic insecurity in the workplace, including:
Doubts about our ability to use "proper French"
Worries about making a language error
Not being sure whether it's okay to initiate a conversation in French
Fears that speaking French will be more work or effort
Hesitance to take on the responsibility of being "the one who speaks French"
Because of these fears and doubts, many health care service providers who can speak French may choose not to. The message of difference en français is that "it's okay to try" and it's also very much appreciated by patients.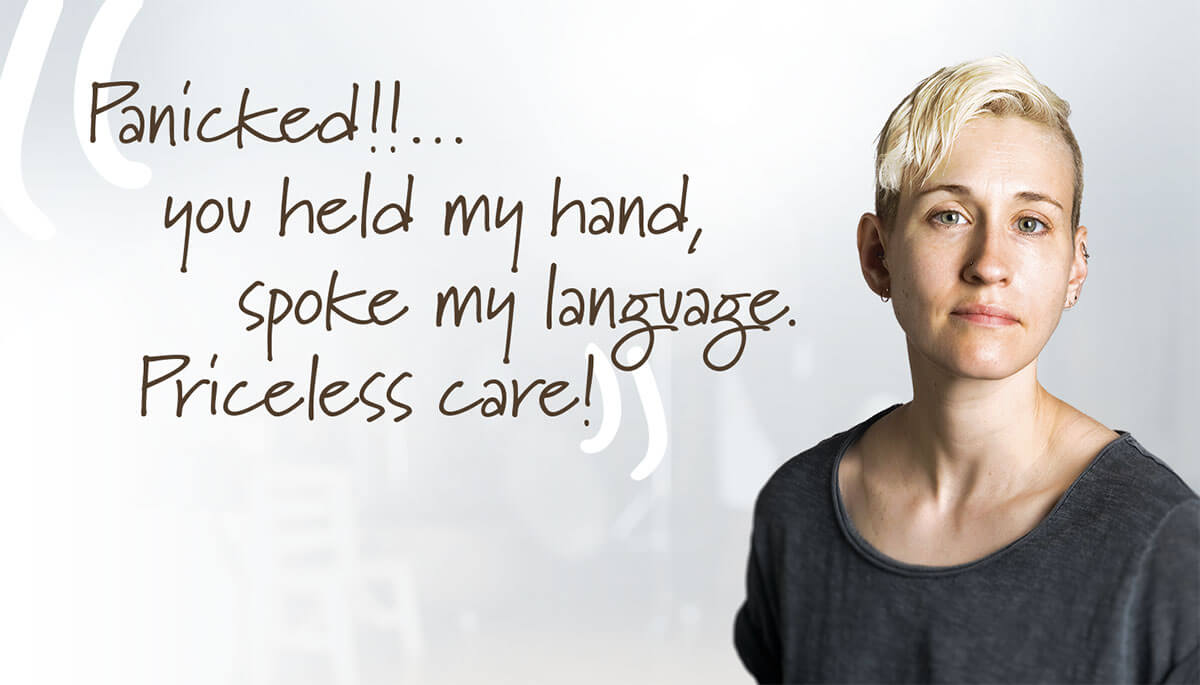 How it will help
This website is the gateway to a range of tools designed to help Manitoba health care service providers feel more comfortable, knowledgeable and supported in their efforts to communicate in French, at whatever level. Francophone Health has compiled links to training opportunities, information materials and peer-to-peer support networks. Manitoba health care service providers can access these resources, whether they work in offices, clinics or hospital wards.
Through this site, you can also order or download communication tools to help promote difference en français in your workplace.
"Our HCA's first language is not French, and she is not in a designated bilingual position, but
that doesn't stop her from enthusiastically using her French with her patients."
Supervisor